Spectra Warranty Claim / Repair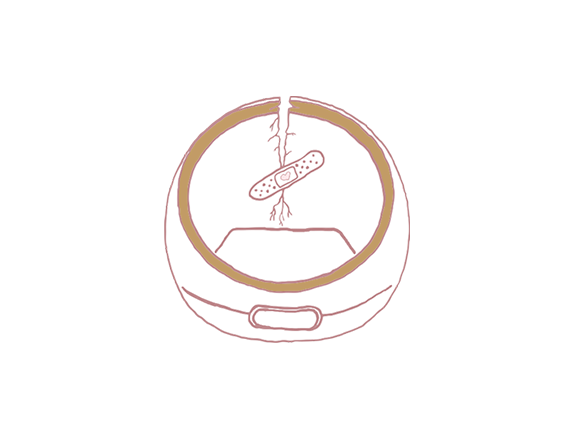 We are very sorry that you are having an issue with your Spectra product, but we can assure you that we will do our best to get it fixed as soon as possible.
Quick Fixes
More often than you think the most common problems with our breast pumps can be quickly solved by taking one of the next steps:
If you notice a sudden reduction in your pump suction, usually, the problem is a worn-out breast pump accessory. Inspect all your pump accessories for any wear and tear and go through our Accessory Replacement to learn more about when you should replace your pump accessories.
Please read about troubleshooting in your user manual.
Things to know before submitting a Warranty Claim
Verify and understand your coverage on the Spectra Warranty before submitting the form
Proof of purchase (invoice or receipt) is mandatory when submitting your claim
The product serial number (SN), can be found on a sticker at the back or at the bottom of your pump
Get ready a picture or a video with what seems to be the problem
Our team will contact you within 1 working day after your request has been submitted successfully
During your warranty claim, if you need, you can borrow a hospital-grade pump for free, all you need to pay is the shipping charges. The Borrowed Pump must be returned in the same way it was handed over to you, with the original box and charger.
Warranty Repair can take up to 14 Days from the time we received your pump until we dispatch it
If after assessing your pump our Service Center Team finds no fault in your pump, shipping charges are to be paid by you as Cash on Delivery upon receiving back your pump.
Things to know before submitting a Repair Request
We offer Repair Service for the products listed on our website. If we do not stock the item, it means we can not fix it.
Spectra Pump Repair can take up to 14 Days from the time we received your pump until we dispatch it.
There is a Repair Assessment and Service charge fee of AED 50, which you will have to pay as Cash on Delivery upon pump return to you.
Your pump can be shipped by you or we can arrange the shipping for a fee of AED 18/per way.
Upon assessment, an estimate will be sent to you with the total cost of the Repair. Only once you accept these charges, we will proceed with fixing the pump. All costs will be paid as Cash on Delivery upon the pump's return to you.
All repairs done by our Service Center have a 6-Month Warranty on the repaired part.